This wishes are not for your server , it is for you personally.
Farewell 2013...It gave us much cause for laughter and joy , but put us also in a lot of choices and pathways. And the ways always give freedom to make our own choice for direction. Don't wait for someone else to show you your own way , because everyone bears his own waist and bags . In 2014 i wish you always to recognize the truth , i wish you to be inspired and win each of your personal battles frivolously. Be thrilled and sincere , hug and be hugged....Most importantly be healthy and free . Let 2014 be a peaceful, tolerant, free and cheerful for all you .
And the thing that i tried to teach you but i failed - be united , because this makes the strength.
Special wishes to Faqahat for the time spent together , the battles we fought together....Is time to move on .
Happy New Year!
Ped Dep ако пак отвориш форума и прочетеш това поздрави приятелите си тук , те те помнят и много уважават . Ти бе причината да съм част от това общество и никой друг .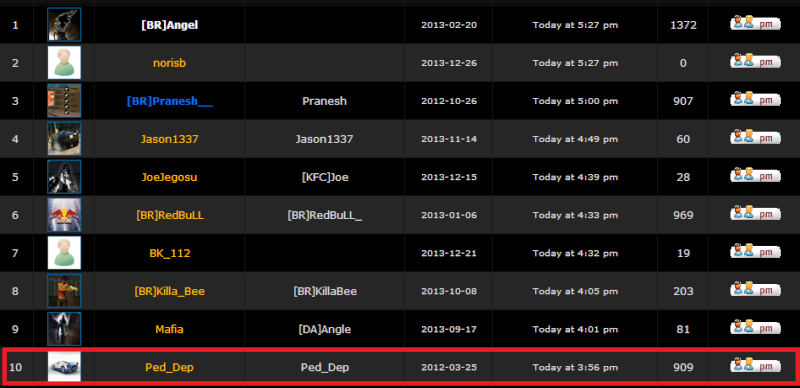 _________________________________________________________________________________________________________________